Machine Tool
Pull lock chuck for differential case machining
PUD12
High precision machining by low strain, Large and deep centre hole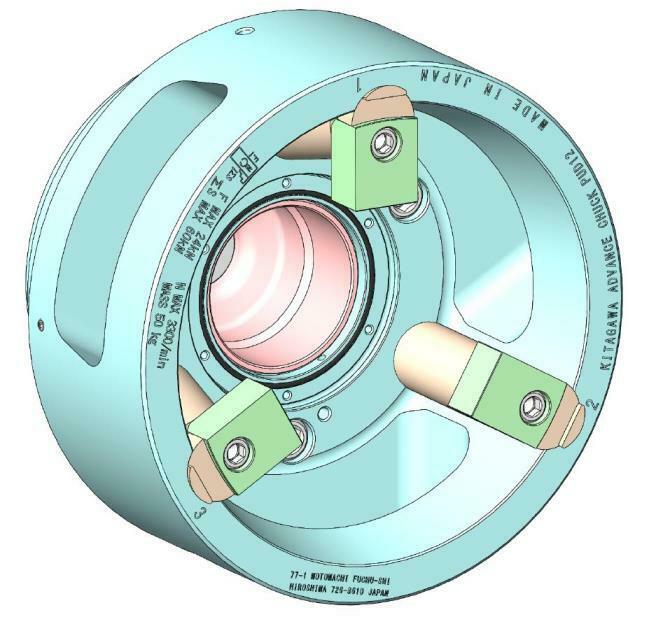 PUD12
The large centre hole embraces the workpiece deeply to minimize run-out during machining.
The backup wall reduces the deformation of the workpiece to help machining with high roundness and cylindricity.
This chuck is ideal for machining workpieces such as differential cases and flanged shafts.
A large opening for discharging chips is provided in the backup wall to prevent troubles caused by accumulated chips.
Product Specifications
Model
PUD12
Jaw Stroke (Diameter) (mm)
5
Plunger Stroke (mm)
10
Gripping Range (mm)
Max.
192
Min.
150
Max. Draw Bar Pull Force (kN)
24
Max. Static Gripping Force (kN)
60
Max. Speed (min-1)
3300
Moment of Inertia (kg・m2)
0.67
Net Weight (kg) (with Soft Top Jaws)
50
Matching Cylinder
Y1225R
Outline Drawing
2D
PDF
DXF
DWG
3D
Parasolid
STEP