Machine Tool
Scroll Chuck
Front Mounting SC, JN, JN-T series
Easy front mounting for NC rotary table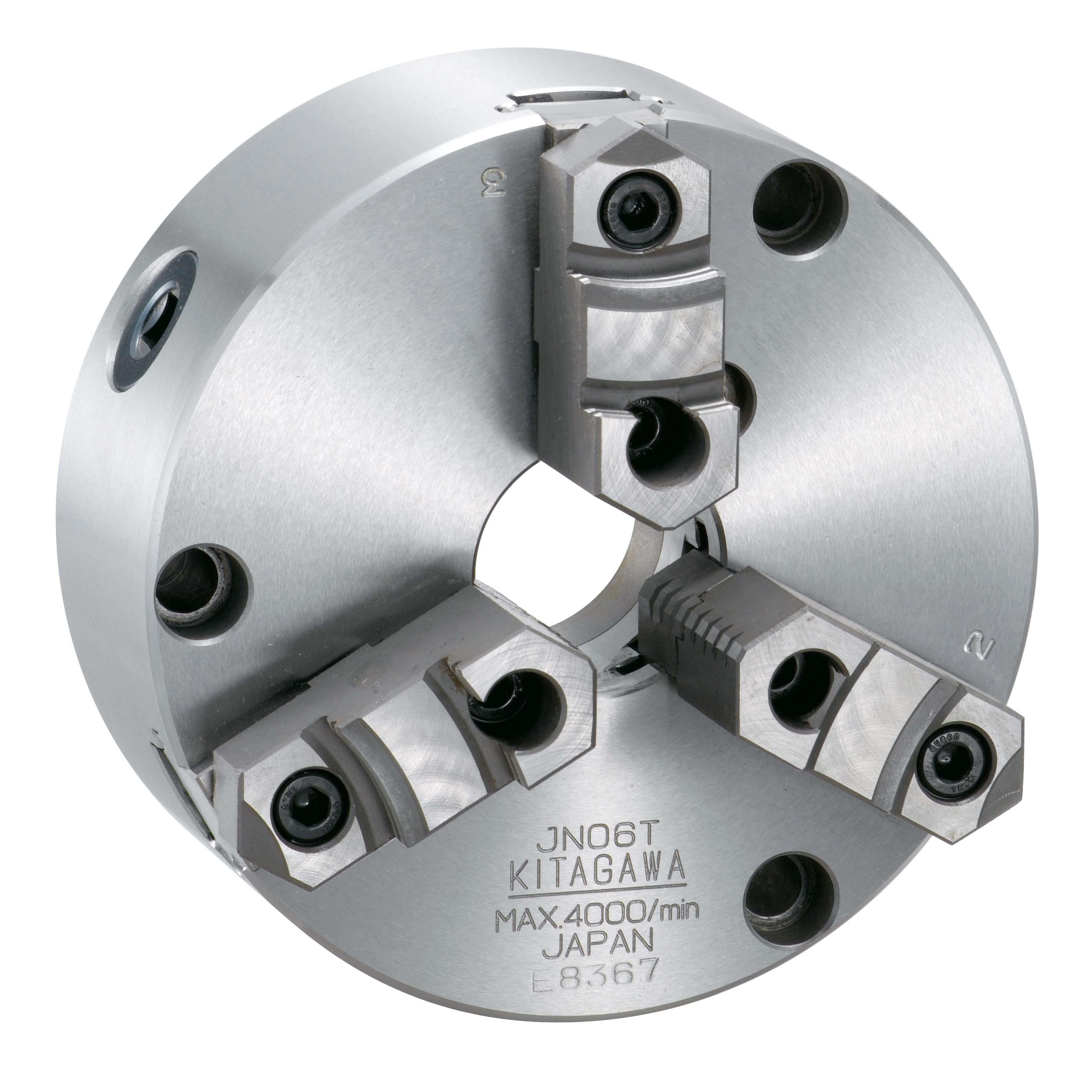 Front Mounting SC, JN, JN-T series
These chucks are made so that they can be easily installed on to NC rotary tabels from front side.
Cross-guide slideway is adopted so that the chuck can securely grip components even at high speed rotation. (JN type)
Steel body for high rigidity, high durability and high rotational speed (JN series)
CE compatible models are abailable. (SC-N, JN-TN)
Download the instruction manual for CE compatible models here.
*SC・JN models include each one set of internal jaws and external jaws as standard. JN models cannot use soft jaws.
*SC-F models include each one set of internal jaws, external jaws and soft jaws as standard. SC-F models are applicable for 5" or smaller sizes.
*When soft jaws are used for SC-F models, the specification such as gripping force and rotation speed must be reduced.