Machine Tool
Scroll chuck with integrated jaw (Straight recess)
SC・JN series
Integrated jaw, Straight recess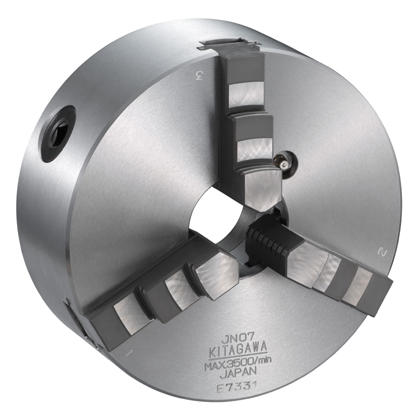 SC・JN series
Durable, reliable and versatile Kitagawa's standard type
Straight recess
Single piece jaw type
Steel body for high rigidity, high durability and high rotational speed
*SC・JN models includes each one set of internal jaws and external jaws as standard. JN models cannot use soft jaws.
*SC-F models include each one set of internal jaws, external jaws and soft jaws as standard. SC-F model are applicable only for 5" or smaller sizes.
*When soft jaws are used for SC-F models, the specification such as gripping force and rotation speed must be reduced.
*Also the front mount types are available. Please contact Kitagawa distributers for further information.